Berlin coat of arms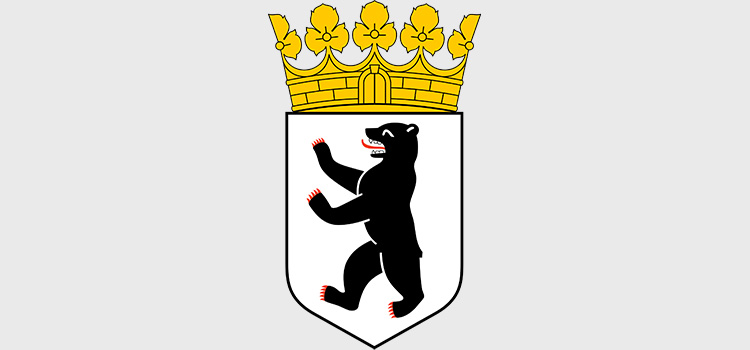 Germany's capital city has its own national symbol. Berlin's traditional coat of arms is an official emblem, approved in 1954. Like all national symbols, it has its own history.
History of the Berlin coat of arms
The bear, which occupies a large part of the Berlin coat of arms, is a very important figure. There is a theory that the black bear was added to Berlin's national symbol in tribute to Margrave Albrecht the First (Albrecht I). According to another version, the bear on the coat of arms is the animal whose roar makes up the first syllable in the name of the city of Berlin, "Bär". Originally in 1280 the coat of arms depicted a brown bear, a black bear, an eagle and the margrave's helmet.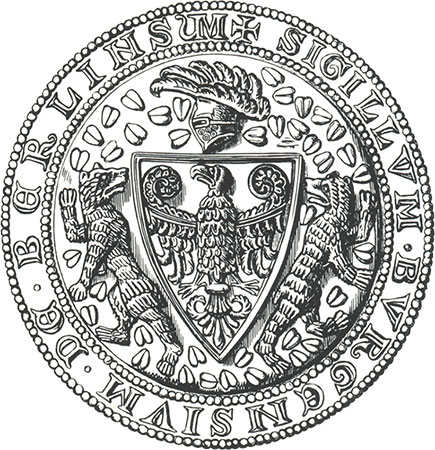 In the 15th century there was only one bear depicted on the official seal, along with an eagle which had its claws embedded in its back. This sign signified the triumph of the capital's electors, whose symbolism was associated with eagles. In this version, the emblem of Berlin existed until the beginning of the XVIII century. From 1588 the town council also used a small seal on which the bear was without an eagle.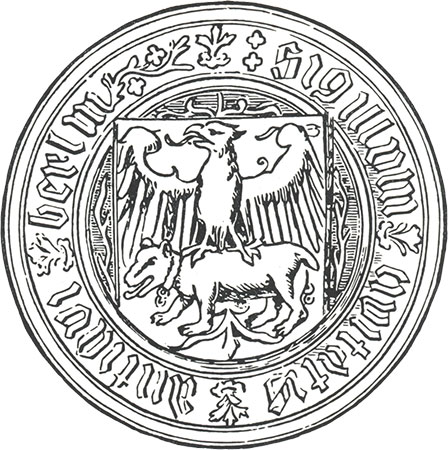 In 1709 it began to show one bear and two eagles soaring above it. This change in the symbol of Berlin was due to the unification of Prussia and Brandenburg. Later in 1839 a crown was added to the bear. Then the eagles were removed from the coat of arms and the current version was created, which is still in use today.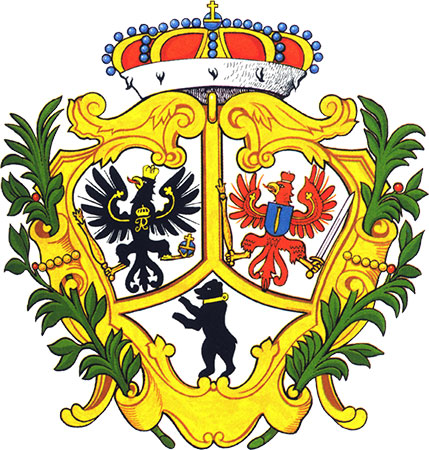 Detailed description of the coat of arms
The Berlin coat of arms is a silver shield with a black bear in a standing pose with outstretched paws, a red tongue and claws of the same colour in the middle. On top of the shield is a golden crown with five leaf-shaped prongs. On the rim of the crown is a closed gate and a masonry wall.
Application of the coat of arms
German citizens may use a stripped-down version of the coat of arms for any purpose that is not contrary to law or morality. In this case, the coat of arms becomes simply the logo of Berlin, the image of which does not use the crown. State institutions use the full version of the coat of arms on their seals and in ceremonial halls and state offices. For historical reasons, the crown is also used in the logo of the Berliner Zeitung newspaper. The Germans see the symbol of their capital as a symbol of the power and strength of Germany's main city. They proudly display this official insignia to tourists and revere it themselves.